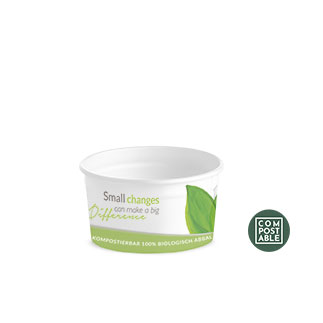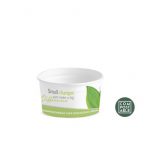 ART. 074100 CUP 130 cc FULL COLOR WHITE ถ้วยไอศกรีม ขนาด 130 cc สีขาว
฿9,630.00
ART. 074100 Capacity: 130cc Dimensions: 4,7h cm Ø7,6 Pieces per box: 1 Box /2000 Pcs. (8 Bag of 250) Colour:
Description
ART. 074100 CUP 130 cc FULL COLOR WHITE ถ้วยไอศกรีม ขนาด 130 cc สีขาว
This paper cup is manufactured with pure cellulose cardboard hot-coupled with a Mater-Bi® film, derived from renewable sources.
100% compostable and biodegradable
It is 100% compostable and biodegradable and could be disposed as organic waste, turning into compost, which can be used as a fertilizer in agriculture.
The "OK Compost" logo certifies the compostability in accordance with the environmental requirements defined by the standard EN 13432:2002.
ART.
074100
Capacity:
130cc
Dimensions:
4,7h cm Ø7,6
Pieces per box:
1 Box /2000 Pcs. (8 Bag of 250)
Colour: