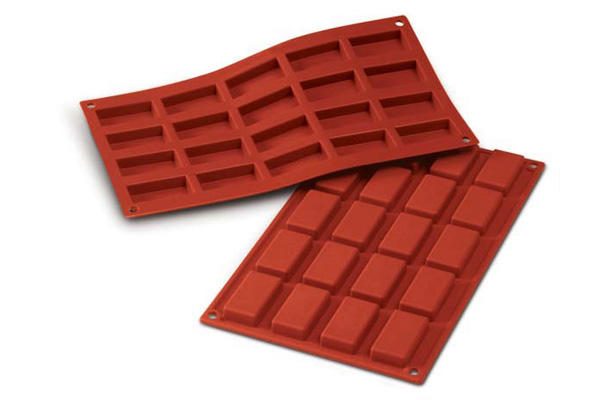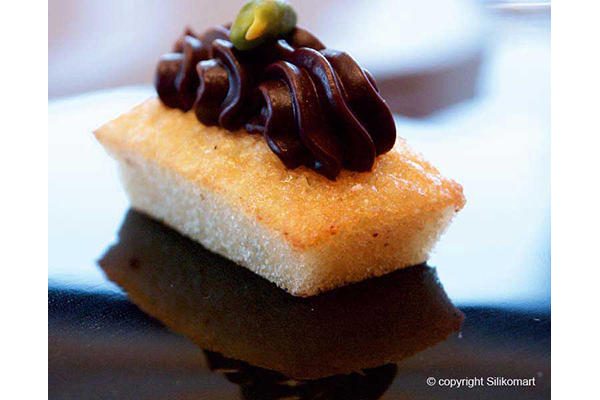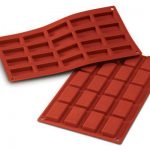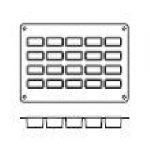 SF025 FINANCIERS
฿620.00
Code        :  SF025
Packing   :  1 PC.
Origin     :  Italy
Brand     :  Silikomart
Description
Size: 49×26 h 11 mm-1.93 x 1.02 h 0.43 inches
Volume: 20×20 ml Tot. 400 ml
Silicon mould, guaranteed use up to 3000 times in oven, microwave, freezer For Bakery, pastry, Ice Cream productions
Silikomart mould is characterized by extreme versatility since it is suitable for oven, refrigerator and blast chiller too and can resist to temperature ranges between -60°C (-76°F) and +230°C (+446°F). Elasticity and flexibility enable to flex thr mould, in order to save space. All Silikomart moulds are washable in dishwasher and are guaranteed for frequent use. Design, quality and handiness are skilfully combined in all Silikomart products.
Code:  SF025
Packing:  1 pc/bag
Origin:  Italy
Brand:  Silikomart